Representing Clients in Family Law, Criminal Defense and Municipal Court
The Law Offices of Kelli M. Martone is focused on representing clients in family law, criminal defense and municipal court legal matters in New Jersey. Please review our practices areas to learn more about the legal service we provide and our commitment to achieving positive outcomes for our clients.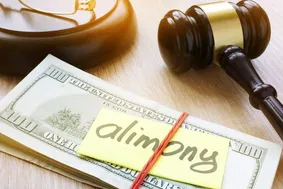 Alimony (otherwise referred to as Spousal Support), is one of the most difficult issues in many divorces and with the exception of custody one of the most contested issues until the very end. Alimony is the right to support derived from the marriage to assist one party to maintain their lifestyle as lived during the marriage. That being said, alimony is premised on many factors outside of simple income differentials, such as the length of the marriage, the roles of each party during the marriage, the actual lifestyle lived, and other factors that are simply more than a quick calculation of incomes. There are several categories of alimony such as limited durational alimony, rehabilitative alimony, open durational alimony (formerly known as Permanent Alimony), and reimbursement alimony. It is important to have the right family law attorney on your side to navigate the system when it pertains to alimony, and the attorneys at The Law Offices of Kelli M. Martone offer significant experience in handling settlements, trials and post-judgment applications addressing alimony and your right to receive same or your right to modify, reduce, or terminate your obligation based upon applicable standards as governed by New Jersey law.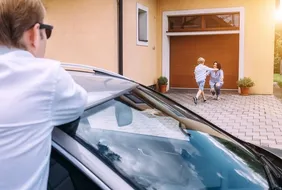 Any parent going through a divorce has the overriding and emotional concern of who will get custody, what will parenting time be, who will make decisions, and overall what will be best for our child(ren). Clients are not only dealing with their own emotions surrounding the end of their marriage, but many if not all are incredibly concerned with the emotional stress that will be caused to their children and this can cause an emotionally charged and adversarial process. The attorneys at The Law Offices of Kelli M. Martone focus not only in aggressively advocating for their client and the children's best interest, but on ensuring the best outcome overall for everyone, including your emotional well-being which is the most important aspect of parenting and being present to parent. To this end, our attorneys work with our clients to negotiate settlements to save not only money but the emotional drain a contested custody case can cause and if settlement is not possible that we are always prepared to aggressive fight for our client to achieve their goals and ensure their needs and those of their children remain the priority.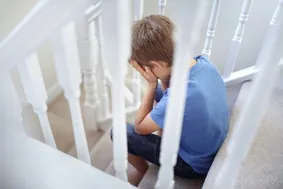 The Division of Child Protection and Permanency (formerly known as "DYFS" and now referred to as DCP&P) has incredibly broad authority and even an obligation to investigate any claims of abuse and neglect, regardless of by whom they are made and regardless of how absurd or outlandish they appear from the outset. Regardless of the truth of the allegations made, it is extremely important to take their involvement seriously, as these matters tend to take a life of their own and it is for this reason that the attorneys at The Law Offices of Kelli M. Martone find it extremely important to speak with an attorney at our firm from the outset of any investigation by the DCPP so that we can guide our clients through the investigative process, advise you of your rights including whether to cooperate or not, or even assist you in getting help you may need to battle addiction or other mental health issues vs. being at the whim of the DCP&P and their professionals.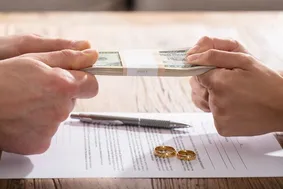 In New Jersey Child Support is a right belonging to the child, or by definition and case law is supposed to be the right of the child. These obligations are generally and with exception governed by the New Jersey Child Support Guidelines which is a calculation determined by the income of both parties as well as other expenses such as the cost of health insurance for the child(ren), work related day care expenses, and other factors, all of which are included in the formula provided by the guidelines. The attorneys at The Law Offices of Kelli M. Martone are experienced in both utilization of the New Jersey Child Support Guidelines as well as the application of same, including when deviation from the "formula" is warranted, when termination of support is necessary, and the inclusion of other children and other factors that may significantly impact your obligation to your children or your receipt of support on behalf of your children.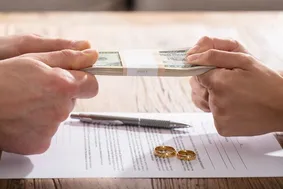 The lawyers at The Law Offices of Kelli M. Martone located in Haddon Heights, New Jersey, offer experienced representation in complex divorce cases throughout New Jersey. Contact our firm online or by telephone at 856-617-6700 to schedule a consultation in order to discuss your options with an experienced divorce attorney in South Jersey.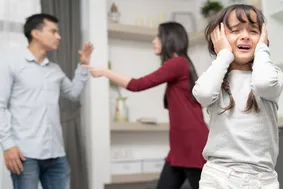 In many instances, our family law clients face serious threats of abuse, physical and mental abuse, at home or otherwise, and require assistance to protect their right to be free from such abuse. In other cases, our clients are the targets of fabricated allegations which can result in being removed from their house, prevented from seeing their children, and face other serious consequences. The attorneys at The Law Offices of Kelli M. Martone are here to pursue your rights to the protections needed to avoid being victimized and harmed by an abuser and/or aggressively defend false charges designed for divorce and custody strategy. Call today to schedule a consult at 856-617-6700.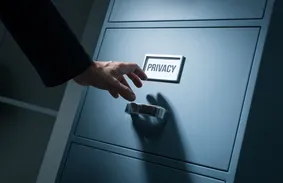 An expungement does not "erase" a criminal record. Rather, if you are granted an expungement, that means that law enforcement agencies are required to keep your record private except for certain limited situations. However, getting your record expunged can absolutely give you a fresh start in many situations. It is a technical process with a lot of rules, so retaining an attorney with experience in obtaining the necessary information and drafting the expungement paperwork can be extremely helpful in getting your record expunged as quickly as possible.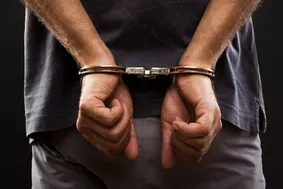 In New Jersey, we call the less serious criminal offenses "disorderly persons" and "petty disorderly persons" offenses (also known as DPs and PDPs). Some people refer to these in conversation as "misdemeanors." Disorderly persons offenses can carry up to 6 months in jail, a fine of up to $1,000 and other mandatory financial penalties, and possible probation and/or community service. A petty disorderly persons offense carries the possibility of up to 30 days in jail, a fine of up to $500 plus other mandatory financial penalties, and possible probation and/or community service.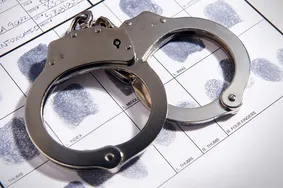 In New Jersey, we call the most serious crimes a person can be charged with "indictable offenses." In everyday conversations, you will hear people call these "felonies." The word "indictable" refers to the right of an accused person to have their matter set down before a Grand Jury to determine whether the prosecution, also known as the State, has enough evidence to show that the person who has been arrested has committed a crime. If enough of the Grand Jurors believe that there is sufficient evidence to keep a criminal charge alive against a person, they will return a document called an "indictment" which formally charges them with a criminal offense.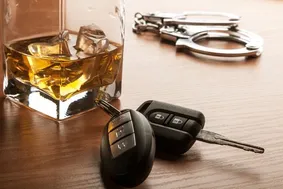 In New Jersey, traffic offenses are dealt with in the municipal court of the town or city where the alleged violation of the traffic code occurred. Driving While Intoxicated, also known as Driving Under the Influence (DWI and DUI) is also dealt with as a traffic offense in the municipal court. Many people mistakenly believe that DWI in New Jersey is considered a crime because the penalties are so tough.